Code Architects was founded in 2002 by Francesco Balena and Giuseppe Dimauro, former Microsoft Regional Directors and well-known technical authors. With its growing team of highly-skilled developers, Code Architects has quickly become an excellence center of custom software development in the area of Cloud and distributed applications.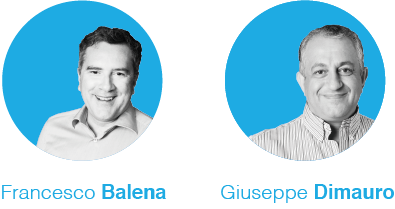 More recently, the company expanded into a group with two brand new divisions, Automation and Sysops, thus shifting skills towards new sectors and industrial environments.

CODE ARCHITECTS ENTERPRISE PLATFORM
Code Architects Enterprise Platform (CAEP) is an innovative tool to lead, accelerate and optimize the development of Enterprise, cloud-based applications.
CODE ARCHITECTS DISTRIBUTED ACTIVITY ENGINE
The Code Architects Edge Distributer Activity Engine allows the distributed execution of business logic of any complexity, orchestrated and choreographed within a multiplatform
ecosystem of system processes, operation and integration.